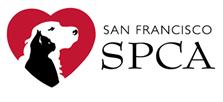 San Francisco, CA (PRWEB) April 18, 2012
The San Francisco SPCA today launched a public education campaign to raise awareness of the issue of puppy mills and their impact on society.
Puppy mill dogs are raised in deplorable conditions; they do not receive basic veterinary care, are undersocialized, and often lack access to adequate food and water. We want to change that, said Dr. Jennifer Scarlett, veterinarian and SF SPCA co-president. Many people buy puppies from these mills without even knowing it, perpetuating a cycle of misery that benefits only the mill owners and puppy wholesalers.
The abuses dogs suffer in puppy mills are well documented: