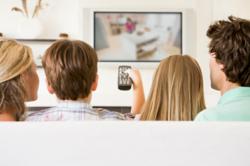 Los Altos Hills, Calif. (PRWEB) May 27, 2012
School is out in just a few short weeks, which means kids will be looking for ways to fill their free time. Between summer vacations, camps and playing outside with friends, many children turn to the television for entertainment. StudyDog urges parents to encourage their children to watch educational shows this summer, and has compiled a list of educational cartoons for kids ages 3 to 10.
Studies show that students can lose more than two months of knowledge over the summer, said Deme Clainos, a spokesman for StudyDog, an online reading program for elementary students. Parents should encourage their children to read over the summer, but children are still going to watch TV. Thats why parents also need to encourage their children to watch shows that are entertaining, yet educational.
Click here to learn about how StudyDog engages children outside the classroom.
Clainos recommended these educational cartoons for kids this summer:
1.