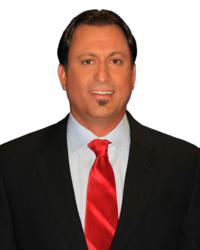 Phoenix, AZ (PRWEB) May 31, 2012
The Arizona Humane Society (AHS) sees a spike of almost double and even triple the normal animal intake amounts entering the months of May and June that last throughout the summer. On average, AHS takes in 121 new arrivals each day. Additionally, AHS is an open intake facility, which means they accept every pet regardless of breed, age or medical condition. Maricopa County is only second to Los Angeles County in pet overpopulation. In 2011, nearly 100,000 animals entered AHS and other Valley shelters. This increase creates a demand for ongoing medical and rehabilitative care and food and shelter expenses until foster homes or forever homes can be found. The Phoenix Personal Injury, Criminal and Bankruptcy law offices of Lerner and Rowe will be visiting the Arizona Humane Society on June 1, 2012 to donate approximately 900 bags of dog treats to help support the Arizona Humane Society during this season of higher need.
The Arizona Humane Society does not receive any federal or state funding. It is important for those of us that can, to support any community organization that serves those in need, including the four-legged kind, said Kevin Rowe, Founding Partner of Lerner and Rowe Personal Injuries and Lerner and Rowe Law Group. We are proud to have employees that actively support the AHS on their own time and to be able to offer this donation of dog treats.
People interested in adding a new pet to their home are encouraged to adopt from a local shelter. The Arizona Humane Society has two main adoption facilities and two additional locations at retails sites.
Adoption location addresses, include: